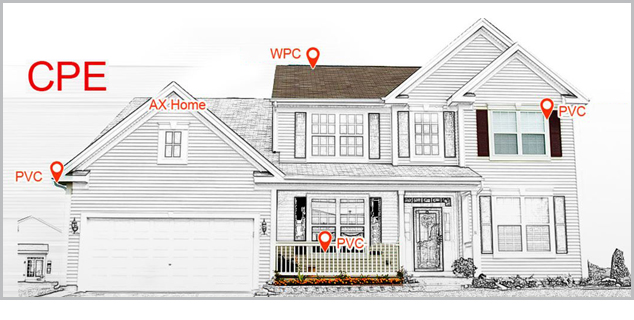 Chlorinated Polyethylene (CPE 135-A)
Introduction

Chlorinated polyethylene(CPE)is a high molecular elastomeric material that is chlorinatedby HDPE. It is white powder and innocuous. It has excellent anti-flaming, weatherability, lower-temperature flexibility and impact strength, etc. It can be blended with other plastics and rubber, mainly used as PVC impact modifier.
Chlorinated Polyethylene (CPE 130A)
Introduction

CPE 130A is a kind of Chlorinated Polyethylene Elastomer with high cold-resistance and high filling level. CPE 130A can be used for magnetic tapes for the refrigerators/freezers and other rubber products. It can also used as modifier or solubilizing agent for non-polar rubber, such as EPDM etc.
Chlorinated Polyethylene (CPE135B)
Introduction

CPE135B is a kind of saturated thermoplastic elastomer, almost no crystallization. With low mooney viscosity, low plasticizing temperature and mixability with natural or synthetic rubber (for example CR, CSM, NBR, EPDM, SBR), CPE135B can give final products excellent resistance to weather, flame and bend torsion.
Chlorinated Polyethylene (CR10)
Introduction

Chlorinated rubber can be stably dissolved in organic solvents such as toluene, dimethylbenzene, chlorinated hydrocarbon and ketonicester to form colorless or yellow transparent solution.Chlorinated rubber, which can prevent permeation of water vapor and oxygen, has excellent weather resistance, abrasive resistance, water resistance, mildew resistance and fire resistance.
AGENCY